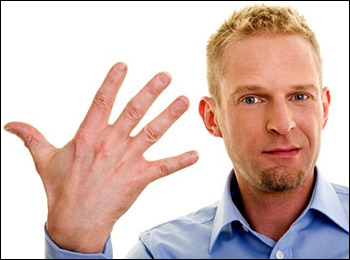 Internet is a wonderful thing. Just a few years ago you could be looking at your nails wondering why they are yellow, flaky and ugly. Now you can google to see pictures and videos to compare and conclude that you have toenail fungus without going to a doctor. But there is, of course, another side to it.
You'll find a lot of professionally written advice to buy a brand new anti-fungal solution guaranteeing 100% cure, clear nails and baby skin around them within just a few short weeks. Typically you will find all these convincing keywords, such as 100% natural, no harsh chemicals, no toxic drugs, carefully researched and developed, utilising all the latest scientific findings, clinically tested, safe and gentle on the skin, fights all fungal infections, reduces and ultimately eliminates future occurrences, etc. etc. etc.
Beware! 99% of these direct-to-public "secrets revealed" topical preparations and home remedies are written by Web 2.0 marketers who spend most of their time on figuring out how to get to the front pages of your search results. These products are unlikely to offer results noticeably better than a cheap anti-fungal cream you can buy in you pharmacy.
Got fungus? Get serious!
There is no fast easy cure. Fungal nail infections require professional medical attention and a comprehensive therapy. Make a shortcut – use ours!