Compact, Full Power, Pain-free -
Podiatrist's Choice!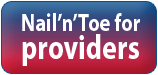 What makes Aerolase the ideal laser
for any podiatry or family practice
Aerolase LightPod laser is:
The gold-standard laser modality: Nd:YAG 1064nm
The only truly portable highpower podiatry laser on the market
A 22 lbs unit in an attaché-style case
Easily transported by car or airplane
Short treatment times thanks to a large spot size
The most powerful laser for deep penetration into nail bed
Non-ablative (does not vaporize the tissue)
Safe and pain-free for your patients
A low-maintenance air-cooled technology
Very versatile for a multi-clinic revenue generation
The best-in-class efficacy due to high power capability
51 J/cm2 on a 5mm spot size
318 J/cm2 on a 2mm spot size
Note: all other lasers used for nail fungus treatments max out at 14-16 J/cm2 fluence on a 5mm spot.
Peer reviewed publications
Treatment Versatility in Podiatry/Family Practice
Nail Fungus
Warts
Spider Veins
Scar Revision (vascularity)
Wound Healing
Other Medical & Aesthetic Uses
Register
to get started
Fill out the form to receive our presentation:
"How you can start Nail'n'Toe in your office - no investment, no purchase necessary - turn key solution for doctors."
Additional Information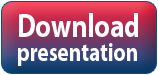 Call Andrei Leonov:
(813) 472-7772 | e-mail