Safe, Pain-free and Highly Effective
Therapy for Nail Fungus on Toes and Fingers
1-877-ZAP-FUNGUS
1-877-927-3864
e-mail


Nail and Skin Fungus
Got thick and ugly nails? Red and scaly skin?
Most likely you have a fungal nail infection. Just like about 30 million people in the U.S. alone. Tenia pedis, onychomycosis, psoriasis? Some people suffer for decades...
About Nail'n'Toe Affiliate Program

Our offer to online affiliates.

Contact Now

For Advertising Partners

If you are a publisher interesting in placing our ads.

Contact Now

Other Business

We are open for synergistic partnerships.

Contact Now
Reliable medicine & advanced laser technologies can treat embarrassing nail fungus. Nail'n'Toe - now you can!
Act Now to start the therapy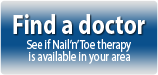 Nail Fungus Treatment Options
Topical medications and home remedies do not work. Prescription drugs have a better cure rate but may harm your liver. Surgical removal of nails is a serious trauma and the fungus may survive. Having a couple of toes zapped by a laser may be effective but re-infection is typical. Any monotherapy has its flaws ... more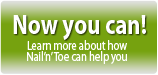 Take It Seriously
Fungal nail bed infections are not just a cosmetic concern. If left untreated onychomycosis will get worse. You can get Paronychia, Onycholysis, permanent nail damage; and fungi may spread to other parts of the body. There are no miracle home cures or shortcuts to get rid of fungus. Consult with a Nail'n'Toe doctor, start the therapy and comply with the Nail'n'Toe comprehensive course of treatment ... more
Welcome to Fungus-Free Zone
Pharmaceutical industry, wide-spread use of home remedies and "miracle cures" sold on the Internet have impacted consumer's perception of foot and nail disorders by simplifying these complex diseases. As a result millions of people suffer from fungal foot and nail infections for decades and spend thousands of dollars on medications, which lack clinical efficacy and may have harmful side effects.
All anti-fungal drugs, lasers and light source devices used as one single standalone treatment modality (monotherapy) provide limited long term curative efficacy. Patient's environment decontamination and prevention are typically ignored by practitioners, and most patients contract an infection again.

Forget over-the-counter medications and home remedies! Stay clear of toxic drugs. Beware of medical practices, which claim that one laser treatment of a couple of fungal nails will kill the fungi forever. Consider a comprehensive course of treatment. Consider Nail'n'Toe! Contact us NOW!
Visit our Facebook page and LIKE us (Thanks!):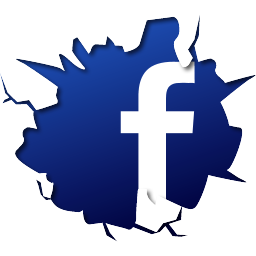 Laser nail centers and foot doctors in Florida: Miami, Broward, Dade, Tampa, St. Petersburg, Clearwater, Sarasota and Orlando.
Tratamiento con láser de los hongos en las uñas en Miami y Sur de la Florida
Nail'n'Toe provider network is expanding and doctors are also available in other states. Call (877) 927-3864 to find a doctor near you.